Unique collector's item
Our keepers are unique, which is why we've had a unique shirt made by OBO in New Zealand. Especially for – and exclusive to – the Drijver Goalie Academy.
Are you training with us for the whole season? Then you will get the Clima Cool Goalie Shirt as a gift. Good news: you can also order one.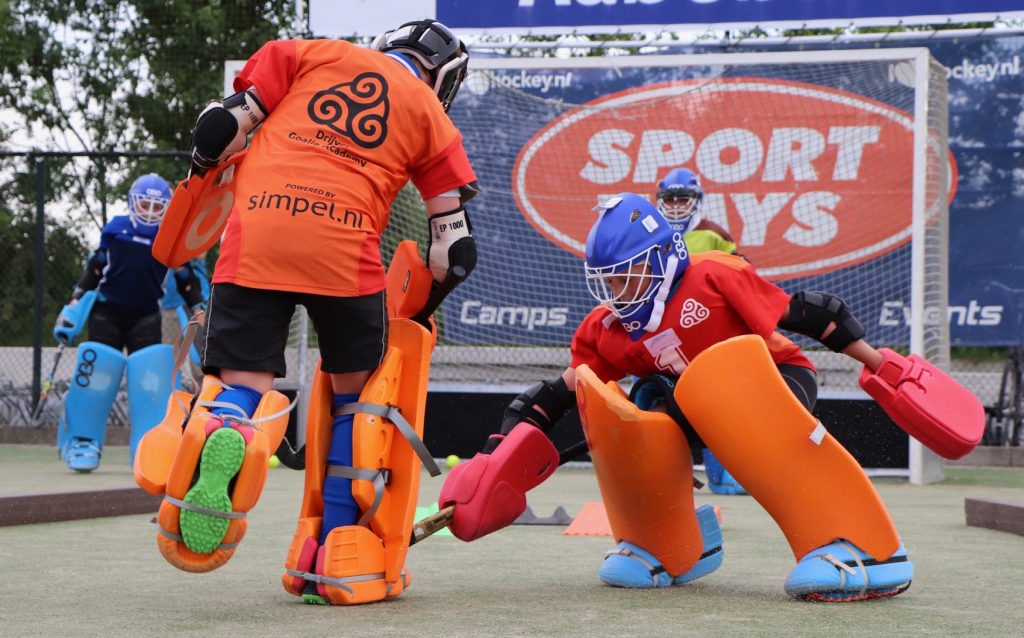 Good to know
You cannot buy the shirt anywhere else, so it's a unique collector's item.
The Clima Cool Goalie Shirt is made from the best materials.
The shirt is comfortable and long-lasting.
The back of the shirt is orange, and the front is red. Perfect colours for a fiery performance!
Red is the ideal colour for a goalie. "A keeper in red really stands out", explains Martijn. "You look very dominant. Furthermore, red really draws people in; subconsciously, your opponents hit more shots at the keeper—which means more saves."
Order an OBO Goalie Shirt?
Send a email to [email protected] indicating your:
name
address
size (this is the size of your body protector: S, M, L, XL of XXL)
We will email you back as soon as possible, telling you how your shirt will be sent to you. The keepers' shirt costs €35.00 including delivery costs in the Netherlands. If you order from abroad, we will inform you how much delivery will cost in the email.