Train with goalies from across the world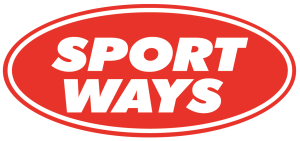 Would you like to experience an unforgettable camp? Become an even better goalie? And make friends for life? Then the Drijver Goalie Camps are for you! For over twenty years, we have been sought out by keepers from around the globe: for top-level training and a great atmosphere.
This year, too, we are organising hockey keepers' camps in the May, summer and autumn holidays. The best holiday destination for motivated keepers? Drijver Goalie Camps!
Drijver Elite Goalie Camp: 15-21 years
Drijver Elite Prep Goalie Camp jr: 12-15 years
Drijver Elite Prep Goalie Camp sr: 14-18 years
Drijver Top Goalie Camp: 10-16 years
Drijver Antwerp Goalie Camp: 10-16 years
Good to know
For goalies from 8 to 21 years old. All levels welcome!
All the focus is on your goalie skills.
You can choose either a one-week overnight camp or a 3-day camp.
Our camps take place in, among other locations, Amsterdam and Antwerp.
There is a completely new programme each year.
All exercises/drills follow the Drijver Goalie System.
International trainers and participants.
High-tech resources, including video analysis.
Exciting social programme.
More info or sign up? Check the SportWays website
On camp with your teammates
Did you know that we organise the Drijver Goalie Camps together with SportWays? What's extra nice is that our camps run at the same time as the players' camps. This means that goalies and players can eat, party and do other social games and activities together. So you can go on camp with your teammates!
Watch the video about our camps, to sample the atmosphere and see some action.